Nov 30, 2021
Science-Industry Talk
Translating Science into Business – Lessons from an Emerging Ecosystem
Date: November 30, 2021 | 5:00 pm – 7:00 pm
Speaker: Simon Johnson, MIT Sloan School of Management & Global Entrepreneurship Lab (GLAB)
Location: Online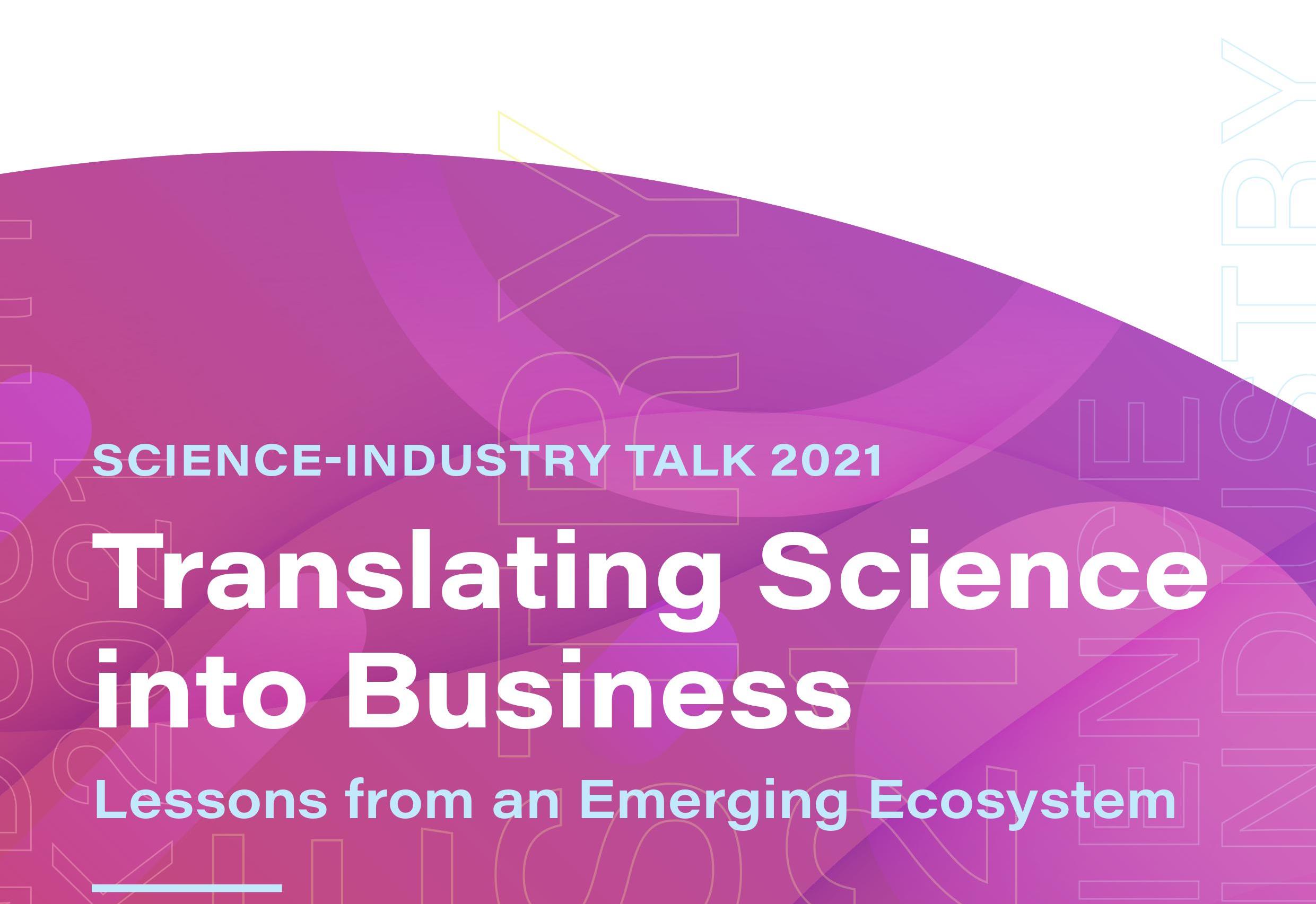 Science critically contributes to an economic development and society – we have seen this drastically over the past 2 years. Ecosystems that provide the necessary network and partnerships across disciplines, development stages and functions are key to success.
At the Science-Industry Talk 2021 we will highlight the status quo and progress that has been made over the past years to create a productive ecosystem at and beyond IST Austria. We will look back at past aspirations and what has actually been achieved until today. This 360° review also includes a look into areas of research and selected scientific achievements by scientists at IST Austria.
In the panel we will discuss how IST Austria and other institutions can continue and further improve the translation of scientific insights into results with positive economic and societal impact.
Covid 19 Regulations
Due to the current regulations, the event will be moved to ONLINE. Please register, online access will be provided to follow the event.
Program
| Time | Program | Speaker |
| --- | --- | --- |
| 5pm – 5:20pm | Welcome Words | Thomas A. Henzinger, President of IST Austria |
| | | Georg Knill, President, Federation of Austrian Industries |
| | | Heinz Faßmann, Federal Minister of Education, Science and Research |
| 5:20pm – 5:30pm | Implementing a vision of tech transfer at and around IST – reporting on the status | Markus Wanko, Managing Director Twist GmbH |
| 5:35pm – 6:05pm | 3 Parallel Sessions: Lightning Talks & Campfire Session | Computer Science |
| | | Lisa Smith, CEO and Co-Founder at Prewave: Supply Chain Risk Intelligence |
| | | Dan Alistarh, Assistant Professor at IST Austria: Distributed Computing |
| | | Krzysztof Pietrzak, Professor at IST Austria: Proof of Space and Time |
| | | Markus Holzer, CEO and Co-Founder at contextflow: AI for Clinical Decision-Making |
| | | Life Sciences |
| | | Matt Robinson, Assistant Professor at IST Austria: Health Data |
| | | Sandra Siegert, Assistant Professor at IST Austria: Neuroimmunology |
| | | Gaia Novarino, Professor at IST Austria: Neurodevelopmental Disorders |
| | | Ariel Bensimon, CEO of Solgate: Membrane Transporters |
| | | Physics and Chemistry |
| | | Scott Waitukaitis, Assistant Professor at IST Austria: Shocking physics of contact charging |
| | | Georgios Katsaros, Assistant Professor at IST Austria: Towards Quantum Computing |
| | | Chiara Greganti, Co-Founder, Managing Director VitreaLab: Laser based Displays |
| | | Daniela Buchmayr, Founder CEO Sarcura GesmbH: High Speed Cell Sorting (TBD) |
| 6:10pm – 6:25pm | Keynote Simon Johnson | Professor of Entrepreneurship MIT Sloan School of Management, co-founder and leader of Global Entrepreneurship Lab (GLAB) |
| 6:25pm – 6:55pm | Panel Discussion | Simon Johnson, Professor of Entrepreneurship MIT Sloan School of Management, co-founder and leader of Global Entrepreneurship Lab (GLAB) |
| | | Werner Lanthaler, Chief Executive Officer Evotec |
| | | Stefanie Lindstaedt, Know Center TU-Graz |
| | | Daniela Buchmayr, Founder CEO Sarcura GesmbH |
| 6:55pm | Closing Words | Bernd Bickel, Vice President for Technology Transfer, IST Austria |