The Institute of Science and Technology Austria (ISTA) wants to become a role model in research, education, and institutional governance. Thus, we recognize our duty to implement an ambitious and impactful sustainability strategy that reflects the concerns of our scientists, students, and employees.
We comprehend the alerting reports of the International Panel of Climate Change (IPCC) and are aware of the urgent need for systemic transformation in response to the climate crisis, environmental destruction, and the likelihood of subsequent ecological collapse [1]. The Institute is committed to keeping the +1.5°C degree global warming goal of the Paris Climate Agreement [2], while being aware of the scope of this major challenge.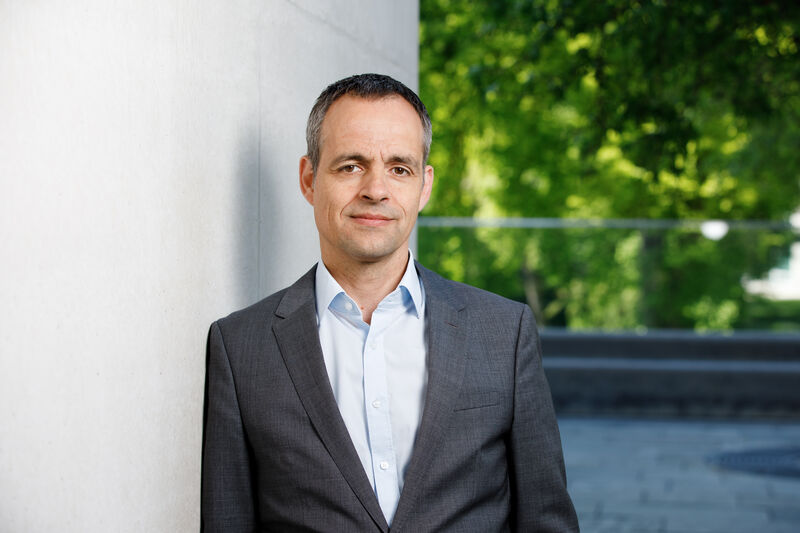 "If it is called radical to take scientific evidence serious,
then yes, I want to be considered radical."
Georg Schneider, Managing Director © Peter Rigaud/ISTA
At ISTA, we believe that sustainability is certainly about reducing our own environmental footprint – but not just that. It is about fostering a more just and equitable world too. Beyond measures on campus, our sustainability strategy aims to raise awareness among our community and in society about the issues, solutions, and benefits of sustainability measures. In addition, we want to provide knowledge that is necessary to enable systemic change towards a healthier society.
A long way ahead
Despite ISTA's recent establishment, we already require improvements on many levels, ranging from energy efficiency to encouraging participation across the whole campus community in this collective endeavor. The sustainability strategy addresses such fields of action. In 2023, we will:
Develop a concept for re-usage/recycling of equipment
Modernize traveling guideline
Conduct commuting study
Raise awareness on Campus
As a scientific institution, we are fully committed to transparency in all of our efforts. We also strive to attract the most talented and dedicated researchers and students who are passionate about making a positive impact on the world.
Together, we can make a difference!
---
Created with ISTA's spokespersons for this important topic, Florian Schlederer and Yi-Ling Hwong.
Florian Schlederer, ISTA Communications & Climate Book Author
Yi-Ling Hwong, Climate Scientist & Science Communicator
---
Read our Sustainability Stories:
---
Sources
[1] Hagedorn et al. (2019): Concerns of young protesters are justified. Science Vol. 364, Iss. 6434, pp. 139-140:
https://www.science.org/doi/10.1126/science.aax3807
[2] Paris Climate Agreement:
https://unfccc.int/process-and-meetings/the-paris-agreement/the-paris-agreement