May 25, 2018
Great interest in the first Science Education Day
150 participants attended the event at IST Austria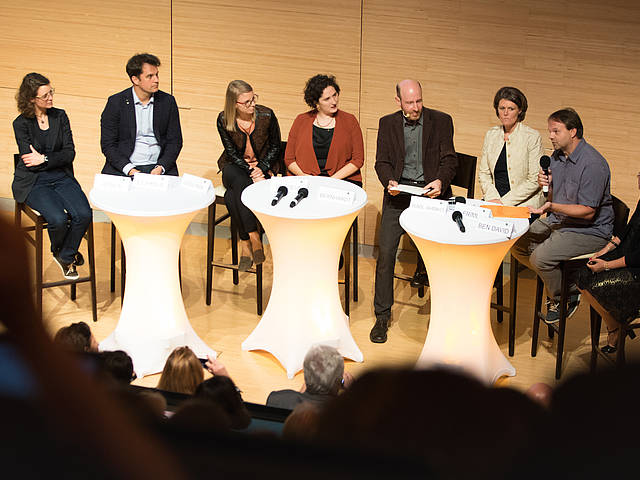 How can we engage and excite students for science? How can we support teachers in developing science activities? Providing a forum to exchange ideas and answer these questions and others was the primary motivation for the first-ever Science Education Day organized by the Institute of Science and Technology Austria (IST Austria). Last Thursday, scientists, teachers and prospective teachers, politicians and the public discussed possibilities and new pathways in the field of science education. Around 150 participants followed the varied program in the Raiffeisen Lecture Hall of IST Austria.
IST Austria's President Thomas Henzinger and Secretary General of the Federal Ministry of Education, Science and Research, Jakob Calice, opened the event. Liat Ben David, Director-General of the Weizmann Institute's Davidson Institute of Science Education, and Michele Weber, program manager Science & Society at the Luxembourg National Research Fund, provided international perspectives and presented successful initiatives as keynote speakers. In her address, Liat Ben David highlighted the importance of science education in society and people's ability to make informed choices.
Michele Weber emphasized the importance of encouraging children and teenagers to ask questions in order to promote their natural curiosity and teach them the scientific method. Eminent panelists then discussed additional topics and aspects relevant to ​​the educational system as well as successful knowledge-transfer campaigns. A get-together with networking opportunities followed.