November 20, 2019
Science-Industry Talk connected scientists with the economy
Capturing Serendipity - capturing chance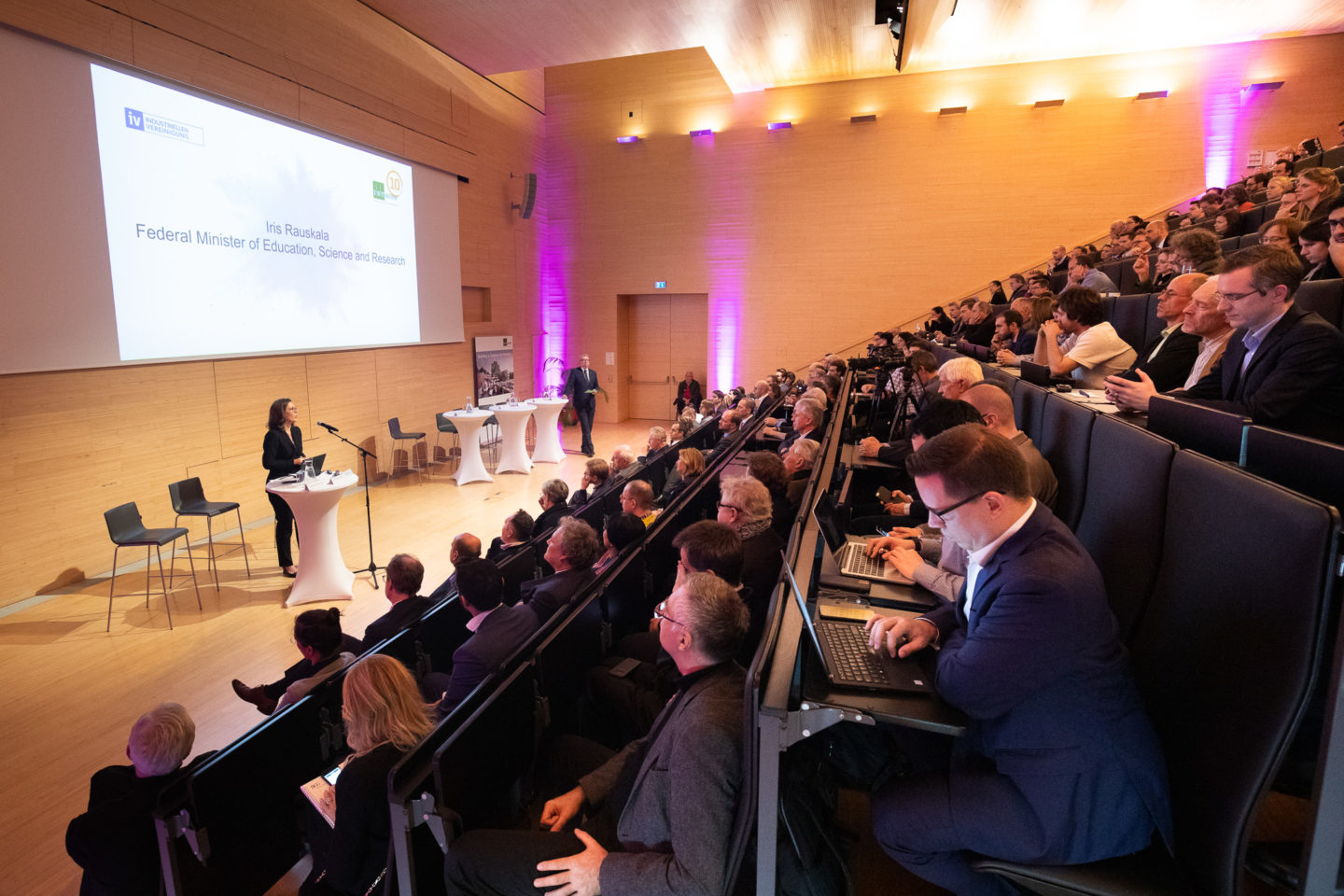 To capture the lucky coincidences in research, there needs to be an environment that promotes creativity and excellence, along with an open attitude to identify promising technologies. How this environment and the necessary support can be achieved, was discussed at yesterday's Science-Industry Talk 2019 at IST Austria.
After an introduction by Federal Minister Iris Rauskala and Georg Kapsch, President of the Federation of Austrian Industries, Babak Parviz, Vice President of Amazon.com, shared his experiences regarding technology transfer. Hereby, he emphasized the importance of long-term thinking with the following example: "When Jeff Bezos founded Amazon in 1994, the idea of an online department store made about as much sense as a private space company does today". He also gave insights into the open innovation culture at Amazon. Afterwards, professors and an alumnus of IST Austria presented possible industrial applications of their current cutting-edge research, and discussed with the panel participants the innovation infrastructure established at IST Austria, which Babak Parviz, along with the technology transfer concept of IST Austria, highly praised.
Babak Parviz © IST Austria
More than 200 highly interested guests participated in the official part of the evening program at the Raiffeisen Lecture Hall, and enjoyed lively networking and stimulating discussions afterwards.