June 6, 2023
Open Campus 2023 Recap
A science festival for everyone
With more than 2000 visitors, the Open Campus at the Institute of Science and Technology Austria (ISTA) was once again a great success. Visitors could explore hands-on experiments at the Science Exhibition, peek behind the curtains during guided tours through the laboratories, and be astounded by a spectacular experimental show.
Every year, the Institute of Science and Technology Austria (ISTA) opens its doors to the public and lets visitors see how world-class science is done. People of all ages can get to know ISTA's scientists and their work.
Science Exhibition
The physicists from the Hof group showed off the mechanics of air turbulence with a giant vortex cannon. The Hannezo group demonstrated how they converted scientific data into sound to experience and understand them in new ways and the Kicheva group let visitors find out what type of cell they might be.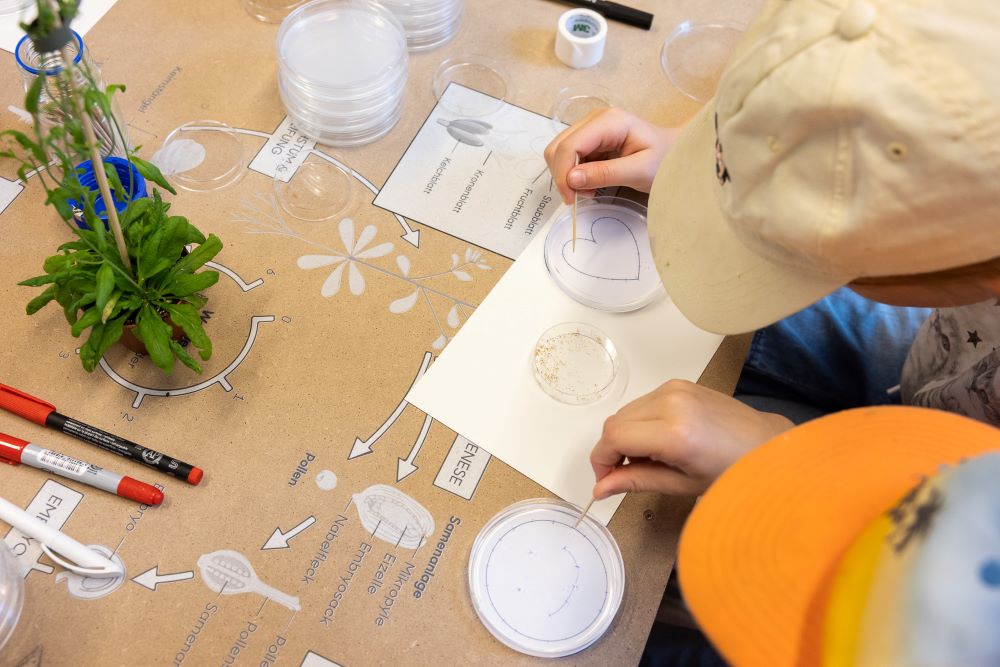 Lab Tours
During the lab tours, more than 300 Open Campus visitors had the chance see where science is done at ISTA. For example, the Ibáñez group showed them their chemistry laboratory where they look for new nanomaterials and the Modic group displayed the experimental setup they use to understand the strange phenomena of quantum mechanics.
At the Science Slam, researchers showed their work in a fun, approachable way to the public. The winner was Lukas Lindorfer from the Cremer group who presented his research on ants and their collective immune system.
Experimental Show
Science communicator Bernhard Weingartner led the experimental show "Eine kleine Nachtphysik", demonstrating what music and quantum physics have to do with each other. He used sound waves to let objects float and used fire to make music visible. His experiments were supported by the music of Sara Franchini from the Tonkünstler Orchestra of Lower Austria.
Photo Exhibitions and Winners of the School Competition
The researchers and technicians of the Imaging and Optics Facility—one of ISTA's Scientific Service Units—showed off their technical skills with the scientifically intriguing and aesthetic photos presented at the Science Exhibition. Visitors voted for their favorites and the winner of the photo competition will be presented later this year.
The #STEMLooksLikeMe exhibition by renowned photographer Peter Rigaud presented seven people in and adjacent to research in visual interviews without any words. They presented their answers about their STEM profession, their strengths, and how they became who they are.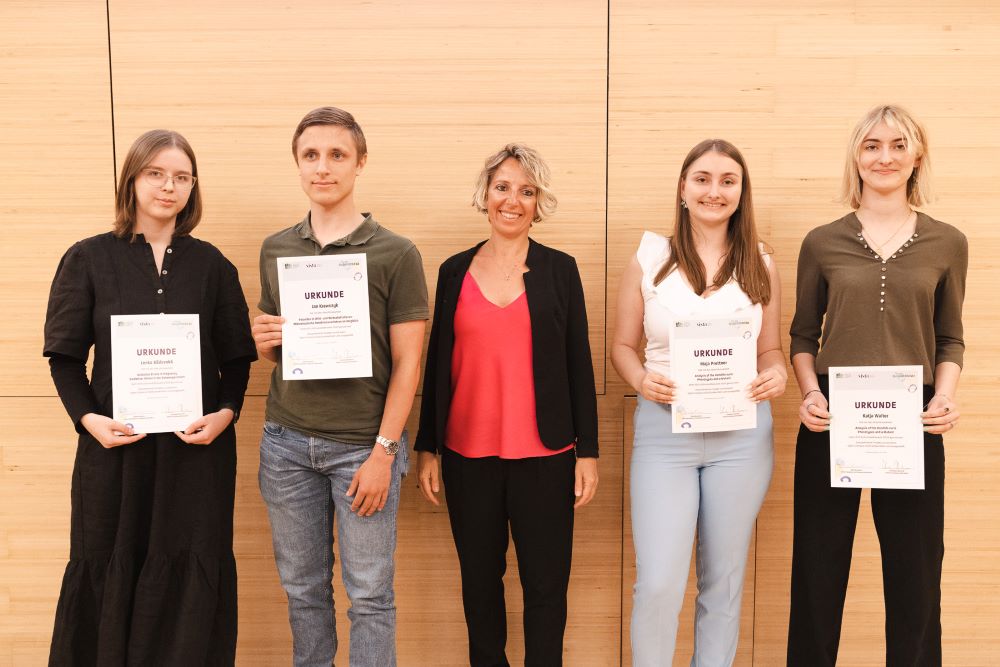 A New Building for Moonshots
Next to the Open Campus festivities, ISTA also held the opening ceremony for the newest addition to the campus, the Moonstone Building. It not only offers space for research, but also a state-of-the-art seminar center and the new VISTA Science Experience Lab.
Open Campus demonstrated once again the importance of opening up the world of research to the public. ISTA will continue its outreach activities and will soon expand its efforts with the VISTA Science Experience Lab, which will start its program of school workshops and teacher trainings this summer.